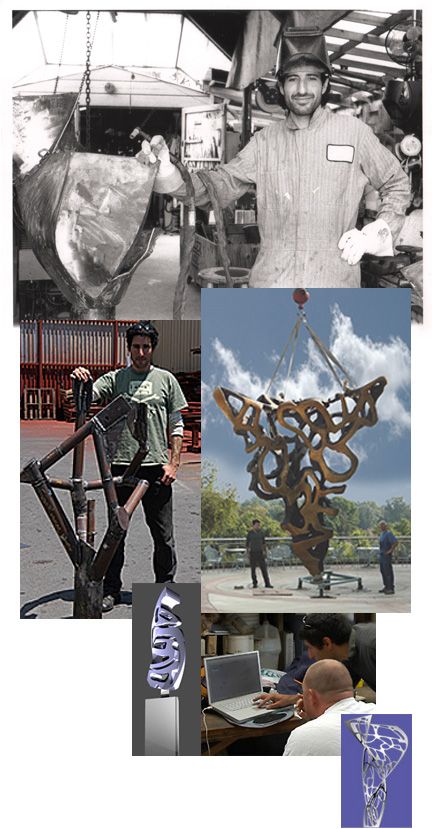 David Naisuler: Studio Director
Inspired by generations of metalworking and engineering in his family tree, David brings an innate understanding of the nature of sculptural media to the Studio. First taught to fit and braze bicycle components at 15, he took his first welding and mechanical drafting courses at 17, and has been fabricating in metals ever since. After acting as design assistant and fabrication lead in several art and furniture studios, he moved to solidify his standing in the field with a BFA in sculpture, including a concentration in industrial design, beginning his climb into the modern realm of digital arts and production.
David now brings a vast set of talents to the Studio. His focus on CAD/CAM, materials science and mechanical design strongly aides the Studio's aspirations and fuels a highly creative rapport with Roger and the Studio team. While advancing the Studio's stainless steel fabrication and bronze / glass casting facilities in California, Roger and David have designed, fabricated and installed public and private works around the country together since the year 2000.